WE ARE IN THIS TOGETHER
In the current unprecedented times, we (STATUS 200) are on a mission to serve our community with the best of our abilities. As always, we are offering a helping hand to extend our development support for startups, medium and large scale enterprises by offering significant discounts for up to 50% off in developing data driven applications as per your need and requirements with an assurance on no compromises in the quality of work. We rest assure to develop all the suitable packages to make development easygoing and affordable for you.
OUR DISCOUNTED OFFERS
SAVE 250 USD
LOGO DESIGN
We are offering free unique logo designs to our 5 new customers. Furthermore, if you hire us for a web, mobile or game development project and you're also looking to have your system's logo designed, we'll do it for free.
SAVE 350 USD
USER MANAGEMENT
Either you need a SaaS (subscription) or e-commerce based system, get it implemented through us and we will implement the features associated with users' management for free.
SAVE 1000 USD
UI/UX
Get on-board with us to avail our development services for a system of your need & we will design its mockups (PSDs) free of cost.
SAVE 200-350 USD
DEPLOYMENT
Already developed a system but don't know how to deploy it? Contact us and we will deploy it either on Web server or on the app store for free.
FREE
CONSULTATION
Are you stuck in the development or want to de-risk your existing business model? Contact us and we will help you with the consultation free of cost.
30% OFF
DISCOUNTED OFFER IN FINAL QUOTE
We are offering a flat 30% discount on Mobile app development, Game development, Desktop application development & Web based application.
FAVORABLE DISCOUNT
NONE OF THE ABOVE MATCHES MY NEED
Don't worry. Just contact us and we will find common grounds to offer you a favorable discount in the development.
We also understand that living in such stressful time can leave psychological impact and this is perfectly normal with respect to human nature. If you believe that you need consultation to address mental health or to know more about the root cause of Corona virus, how it exponentially spreads out and what precautionary measure one can take to ensure his/her safety? Then please click the below button.
Guidelines of World Health Organization (WHO).
Staying at home to ensure safety.
Maintaining social distancing.
Self-quarantine for 2 weeks.
Maintaining healthy and hygienic diet enriched with vitamins, carbohydrates, protein, iron and minerals.
Maintaining a positive mindset.
Maintaining physical fitness.
WHO latest press release and updates related to Novel Coronavirus.

USA response to COVID -19.

USA stimulus package updates.

Canada's COVID-19 response plan.

Pakistan's COVID-19 response cell.

UK's COVID-19 Response plan.

Australia's COVID-19 latest updates.

EU solidarity fund guidelines.
COVID-19 CASES (PAKISTAN)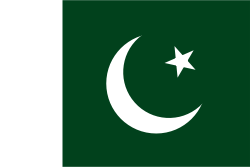 Total Cases

1529709

Today Cases

70

Total Deaths

30379

Today Deaths

0
Recovered

1494141

Active

5189

Critical

71
COVID-19 CASES (USA)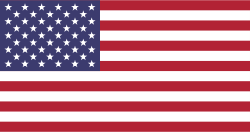 Total Cases

84984459

Today Cases

40232

Total Deaths

1028902

Today Deaths

72
Recovered

81586249

Active

2369308

Critical

2307
Copy & Paste (in your web page) this snippet to get real-time COVID-19 statistics in your site
<iframe src="https://status200.net/covid19-full-report/" height="500" width="100%"></iframe>